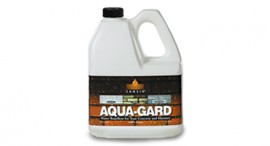 AQUA-GARD
One coat protection for concrete and masonry.
Water-repellant coating engineered to protect new and existing above-ground concrete and masonry from weather damage.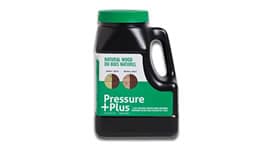 PRESSURE PLUS
1-step treatment for pressure-treated wood
One-step beautiful brown wood treatment for new and existing pressure-treated decks and structures. Ideal for brown and green pressure treated lumber.