Welcome to the Sansin Brand Guidelines.
Sometimes called a style guide, these Guidelines are at the heart of ensuring the Sansin brand is portrayed in a consistent and professional manner and establishes a set of rules that define the overall look and feel of the Sansin brand.
Using these guidelines, we can all ensure a strong and consistent brand identity that audiences can recognize across all platforms. These guidelines outline everything from typography and color palette to tone of voice and mission statement. If you have any questions as you review the Guidelines, contact marketing@sansin.com
---
Documents
Sansin Branding Guidelines
Click here for a link to Sansin's Branding Guidelines.
---
Brand Guideline Highlights
Color Palette
The brand guidelines include Sansin's primary and information about RGB and CMYK color codes, so colors stay consistent between web and print formats.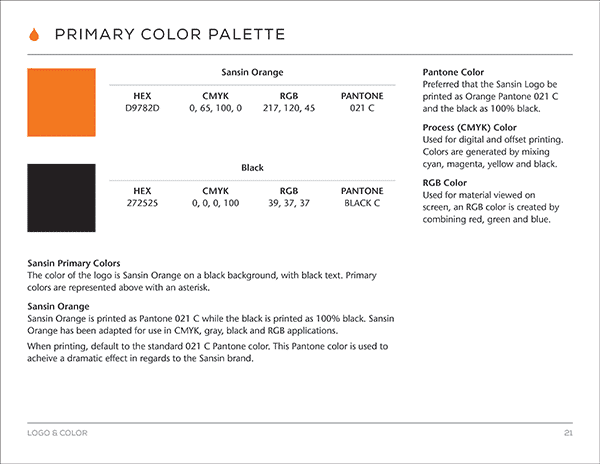 Logo Design
The brand guidelines include the different types of Sansin logos and when each logo should be used. There are also rules that go over the size restrictions, and how your logo should be displayed.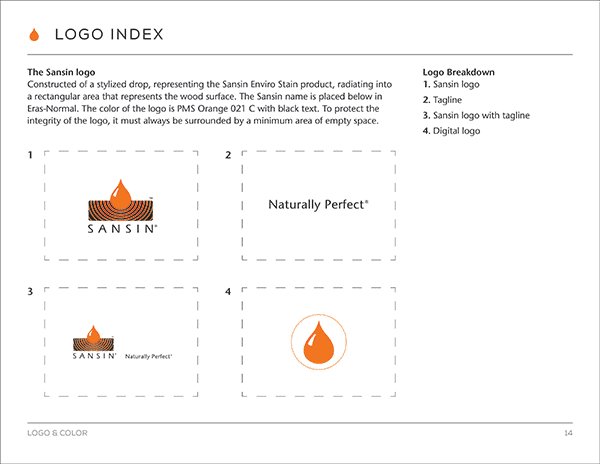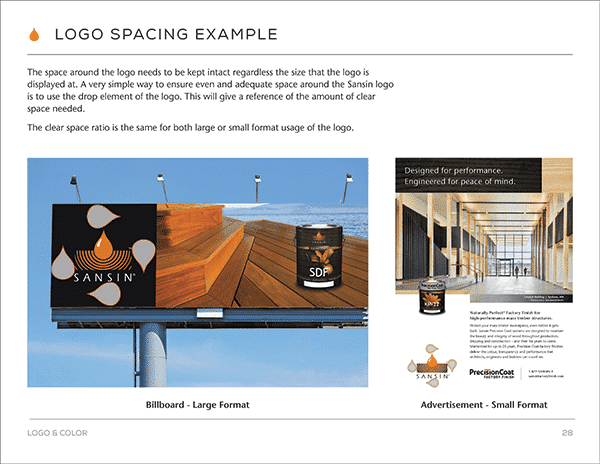 Co-op Advertising
The brand guidelines offer information regarding co-branded advertising standards. There are additional details about how the brand should be displayed online and in-store, and the best practices surrounding co-op marketing initiatives.