Naturally Perfect® Wood Protection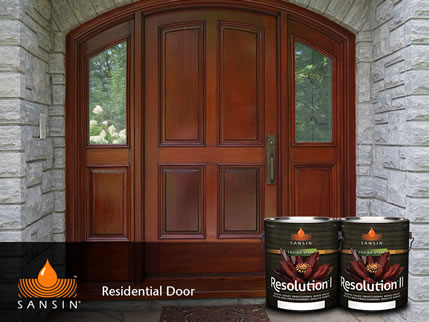 Announcing the new Resolution high performance, wood finishing system. Named Top 100 Products for 2017 by This Old House. Tougher, more beautiful and longer-lasting than varnish, Resolution delivers brilliant clarity combined with chemical, scratch and water resistance.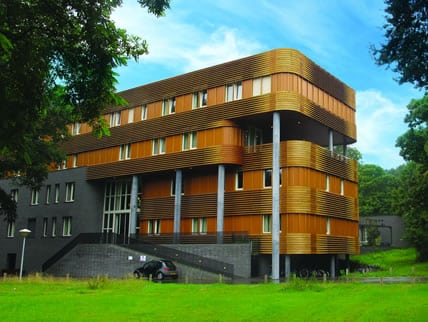 The Langeberg Nijmegen Treatment Clinic in The Netherlands used Sansin's high performance SDF Precision Coat to protect and beautify Accoya® wood throughout the facility.
Need tips on preparation and application?
With Sansin Wood Finishes, modified natural oils and resins are carried deep into the wood's cell structure using one of nature's commonplace miracles – water. Our water-borne finishes penetrate wood for deep down protection. Learn about some tips for prep and application.SEE MORE >>

Wood Sealer
Durable, naturally weathering two-coat finish with tough UV protection and resistance to wear.
SEE MORE >>

Classic
Specially formulated, penetrating finish for log homes and timber-frame structures.
SEE MORE >>

ENS
Durable, beautiful two-coat finish with tough UV protection, excellent adhesion and resistance to wear.
SEE MORE >>