Lasting, durable protection for your fascia, windows and doors.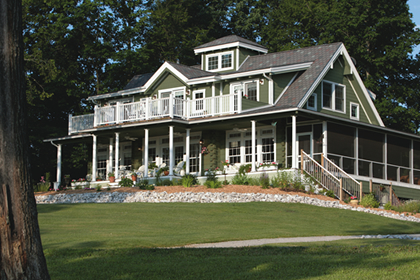 Why hide the beauty of your wood with aluminum cladding when you can rely on the proven performance and beauty of Sansin's protective finishes. Whether you use KP-11 or Foundation at the manufacturing stages or a deep-penetrating finish like SDF or Classic at the job site, you'll be able to achieve the protection and natural beauty your product deserves. ENS may be used as a top-coat for either system and delivers a rich, lustrous finish that amplifies or hides the grain of your wood depending on whether you prefer a transparent or solid-hide system.
Protect against the damaging effects of moisture and UV.
Whichever coating you choose, your home will benefit from the best in beautiful, premium wood protection. Scroll down for an overview of our family of exterior wood protection products or get inspired by browsing the Photo Gallery below for examples of projects featuring Sansin Foundation, SDF, Classic or ENS.
ALL FASCIA, WINDOWS & DOOR PRODUCTS
---
FASCIA, WINDOWS AND DOORS PHOTO GALLERY
---