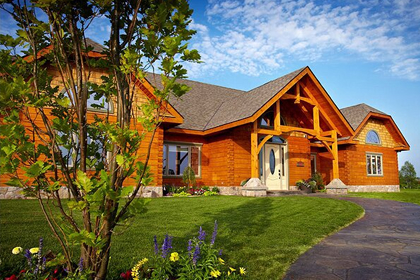 Naturally Perfect Wood Protection for log homes.
Your log home is a monument to your unique taste and personality. It tells the world that you won't just settle for the status quo. So why settle for an average stain?
Not only does a log home require protection from sun and rain, but the sheer size of the wood demands a coating that "breathes" freely to prevent moisture from getting trapped and rotting the log from within. Sansin's penetrating Enviro Stains are specially designed to protect the natural beauty of your log home. Because they use water to carry modified natural oils deep into the logs, the Sansin Classic system and SDF can be applied even to wood with a high moisture content – particularly useful for log homes where moisture levels of 25% or more are common. By comparison, most water- and solvent-based coatings can only be applied to surfaces with moisture content conditions of 18% or less and once applied, are more likely to trap moisture deep within the logs.
As logs age and dry, they tend to check and crack. With traditional coatings, a surface crack can be catastrophic, allowing water to penetrate and causing wood to decay. With Classic and SDF, checks only contribute to the unique personality of your home – the surface of your wood is already protected from within. And because it's designed to wear gently with the passage of time, wood care involves only a simple cleaning and maintenance coat.
Complete protection, inside and out.
Enhance the beauty and character of your log home interior with the exceptional color and clarity of Sansin Purity. With three finishes – in addition to Purity Floor – and a wide array of colors, the effect you want to achieve is only limited by your imagination. All Sansin Purity Interior formulations are low- or zero-VOC and easy to apply.
Sansin also manufactures a complete line of chinking and sealant products, as well as log primers and coatings specifically designed to protect against rot, fungus and decay.
What part of your home needs protection?
Whether you're looking to protect and beautify the interior or exterior of your log home, Sansin has an Enviro Stain that's right for your project. Scroll down for an overview of our family of log home protection products – or get inspired by browsing the Photo Gallery below for examples of beautiful log home projects featuring Sansin Enviro Stains.
ALL LOG HOME PRODUCTS
---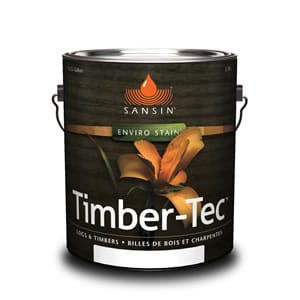 Timber-Tec
Industrial-strength wood treatment for in-yard protection.
Protects against surface discoloration and weathering. Repels moisture and allows wood to breathe. Can be applied to both green and seasoned timbers.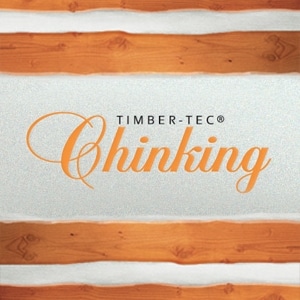 Timber-Tec Chinking
A revolution in chinking technology.
Log home chinking engineered for zero shrinkage and up to 400% elongation. Cures quickly and can be applied in cold temperatures.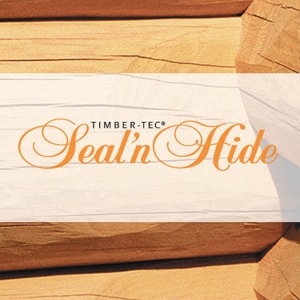 Timber-Tec Seal'n Hide
Seals checks and cracks in logs and timbers.
Zero-VOC compound that blends naturally with wood. Paintable and stainable, ideal for bare or finished log checks and cracks.
LOG HOMES PHOTO GALLERY
---