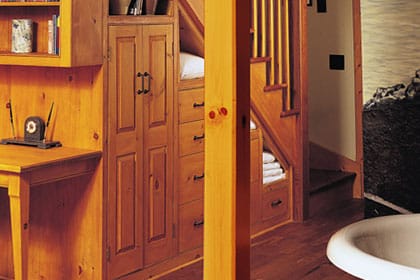 Make the choice the professionals do – with Sansin Purity Interiors.
For every look that you might want for your cupboards, shelves, furniture and other cabinetry, Sansin has a Purity Interior that delivers. For the rich look of a penetrating stain, try Purity 0-VOC Stain and 0-VOC Gel Stain. Purity Nature's Oil is ideal if you want the control and look of a hand-rubbed finish. And you can use Purity Clear or Purity Glacier as a topcoat for any Purity Interior finish, or all on their own for crystal-clear protection that enhances the depth and character of your walls. Regardless of what Sansin Purity Interior product you choose, expect exceptional beauty and outstanding UV protection.
Professional-grade results with Sansin Purity Interiors.
Scroll down for an overview of our family of interior wood protection products or get inspired by browsing the Photo Gallery below for examples of beautiful cabinetry projects featuring Sansin Enviro Stains.
ALL CABINETRY PRODUCTS
---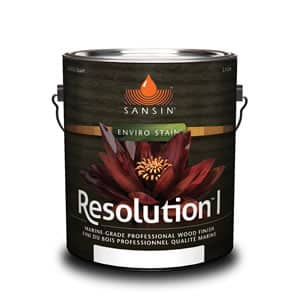 Resolution 1
Resolution: High-performance penetrating finish for dry wood.
The primer step in the Resolution system – a penetrating high solids finish that fills wood grain with UV and moisture protection.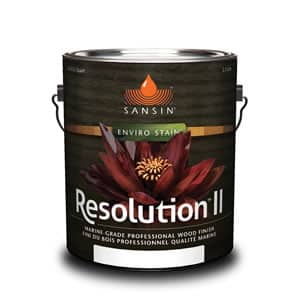 Resolution II
Resolution: Crystal clear ultra-tough finishing system.
The 2nd step in the Resolution finishing system. Resolution II is a crystal-clear low-VOC finish available in gloss or satin formulas.
CABINETRY PHOTO GALLERY
---