Our Team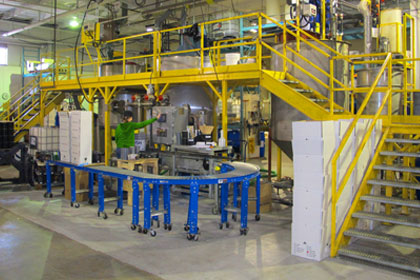 We look forward to developing our team with the addition of individuals capable of filling the following positions. Resumes can be faxed or mailed to the contact information listed below. Please indicate position being applied for in the subject of the e-mail or fax.
The Sansin Corporation
Attn: Human Resources
hr@sansin.com
Fax: 519-245-4759
Current Positions
Inside Sales Representative
Production Associate
Woodworker
Sansin is currently seeking a Inside Sales Representative to join our team. The Inside Sales Representatives is part of the SansinCare team – a group within Sansin who works in tandem with the Outside Sales Reps to achieve high sales growth through expanding business with existing accounts and closing new business. The Inside Sales Representative focuses on supporting current customers through telephone-based support and developing proactive maintenance programs for large residential/commercial projects.
What Makes an Inside Sansin Sales Rep Successful?
Those who are successful at Sansin demonstrate determination, are proactive and self-driven, have an entrepreneurial spirit, competitive drive, and eagerness to learn about our products and how they uniquely protect and enhance wood. They must have a strong desire to provide exceptional customer service to our customers and be creative in identifying new ways to help dealers grow and expand their business.
Specific Areas of Responsibilities:
Work in tandem with Outside Sales to develop and grow Sansin markets, in assigned territory/markets
Coach/motivate Outside Sales to meet aggressive sales goals
Review and QC orders
Handle in-bound, Tier 1 technical calls from customers in assigned region
Work with Outside Sales to ensure travel and appointments are proactively planned, documented and followed-up promptly
Identify training gaps in stores, advise and guide closing gaps with outside sales reps
Develop maintenance plans for large residential/commercial projects
Ability to advise customers on what products to use for wood protection by wood species, type of building, location, etc.
Ensure CRM tool is used regularly to track outreach, activity, log and monitor opportunities and results on current and new business
Deliver sales reports to management on regular basis
Qualifications/Skills:
Must have demonstrated success in a sales-driven career, attaining and exceeding sales targets
Excellent communications skills, both written and verbal
Passionate and hard-working
Assertive and self-motivated
Ability to take direction, while also demonstrating success in leading teams and efforts
Superior time management skills, coupled with the ability to organize and prioritize
Ability to work 40 hours minimum a week to reach sales targets
Receive and make calls from/to local and regional customers (approximately 25 calls per day)
Ability to make independent decisions in a fast-paced environment
Demonstrate a strong sense of urgency and true commitment to customers and team members
French fluency, a plus
Bachelor's Degree from an accredited college/university, a plus

back to the top


PRODUCTION ASSOCIATE
Sansin is currently seeking a Production Associate to join our growing team in Strathroy. As part of a growing organization the successful candidate would be encouraged and given opportunity to grow in their career.
Responsibilities:
Labeling finished goods containers (Jugs, Cans and Pails etc)
Dispensing product into finished goods containers (Jugs, Cans, Pails and Bags etc)
Packaging of goods
Product tinting
Preparation of product samples
Order picking
Assisting with production requirements
Organization of raw materials and finished goods within warehouse
General cleanup
Carries out responsibilities in accordance with organization's policies and procedures
Complies with all current good manufacturing practices and safety requirements
Performs other duties that may occur as needed
Skills Required:
Mechanical aptitude
Knowledge of production processes and quality control
Computer literate
Self Motivating
Detailed oriented with the ability to follow instructions
Organized
Mathematical skills
Job Qualifications:
Grade 12
Be able to lift and/or move heavy objects
Forklift certified (asset)
We look forward to developing our team with the addition of a highly motivated candidate that would be interested in taking on opportunities that may lead to advancement. Resumes can be e-mailed or faxed to the contact information below.
Please send Resume to:
Human Resources
hr@sansin.com
Fax: 519-245-4759

back to the top


WOODWORKER
The Sansin Corporation is a dynamic company focused on providing leading environmental coating technologies to the wood construction industries. Products are designed to protect wood from harmful ultra violet light and water damage. A full time woodworker is required to work on various wood projects and displays.
Job Description:
Sets up and operates variety of woodworking machines and uses various hand tools to fabricate wood displays and projects: Understands projects to be completed and plans sequence of cutting, shaping and finishing to be performed. Ability to dip, brush, or spray assembled articles with protective coatings.
Experience preferred but not necessary.
Resumes can be faxed, e-mailed or mailed to the contact information listed at the top of this page.