Our Team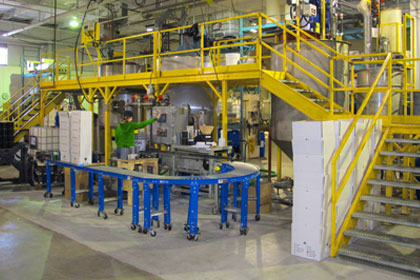 We look forward to developing our team with the addition of individuals capable of filling the following positions. Resumes can be faxed or mailed to the contact information listed below. Please indicate position being applied for in the subject of the e-mail or fax.
The Sansin Corporation
Attn: Ann Van Dyk
careers@sansin.com
Fax: 519-245-4759
Current Positions
Sansin is currently seeking a Sr. Sales Representative to join our team. This is a full-time position that provides seasoned sales representatives with an opportunity to be instrumental in growing markets throughout North America and building a satisfying career in a growing industry with the leading environmentally-friendly coating technologies company.  Successful candidates must have applicable sales experience in a related industry.
What makes Sansin Special?
Dedicated to the success and growth of our employees through focused training, manager accessibility and support, and exciting incentives.
Committed to environmentally-friendly wood protection since our founding. Every day we fulfill the promise of naturally perfect wood protection.
Our sales teams are dedicated to making our independent dealers competitive, successful and prosperous through high performing products, stellar customer service and coaching.
What Makes a Sansin Sales Rep Successful?
Those who are successful at Sansin demonstrate determination, are proactive and self-driven, have an entrepreneurial spirit, competitive drive, and eagerness to learn about our products and how they uniquely protect and enhance wood. They must have a strong desire to provide exceptional customer service to our customers and be creative in identifying new ways to help dealers grow and expand their business.
What Does a Sales Representative do?
Sales Representatives have a primary focus of serving and growing our existing accounts. Our Sales Representatives handle a wide range of responsibilities within our organization such as outside sales, customer service, store training and promotions, problem resolution, special events/conferences, and strategic planning for customer and prospect visits.
Specific areas of responsibilities:
Develop and grow Sansin markets – either by region or by channel
Target and land new business, as well as grow current accounts according to aggressive sales targets
Visit future and existing customers
Applicant must have a demonstrated verbal, written and creative ability to strategically plan for sales visits and develop business plans identifying sales goals and opportunities for growth
Lead customer training and store launch events, in-store promotions, including building displays, ensuring all merchandising tools and promotional materials are being maximized
Ability to learn a about variety of products quickly and how to advise customers on what products to use for wood protection by wood species, type of building, location, etc.
Enter orders, customer information, meeting progress and purchasing trends into CRM tool regularly
Qualifications/Skills
Must have demonstrated success in a sales-driven career, attaining and exceeding sales targets
Completed Bachelor's Degree from an accredited college/university (final semester applicants welcome). Business/Communications degrees a plus
Must have a full driver's license
Passionate and hard-working
Assertive and self-motivated
Ability to take direction, while also demonstrating success in leading teams and efforts
Superior time management skills, coupled with the ability to organize and prioritize
Ability to travel 50% + and up to 60 hours a week to reach sales targets
Receive and make calls from/to local and regional customers (approximately 25 calls per day)
Ability to work hard and smart – never satisfied with the status quo
Ability to make independent decisions in a fast-paced environment
Demonstrate a strong sense of urgency and true commitment to customers
French fluency, a plus
Location:  Ontario, preferred. Other locations considered with demonstrated success working remotely.