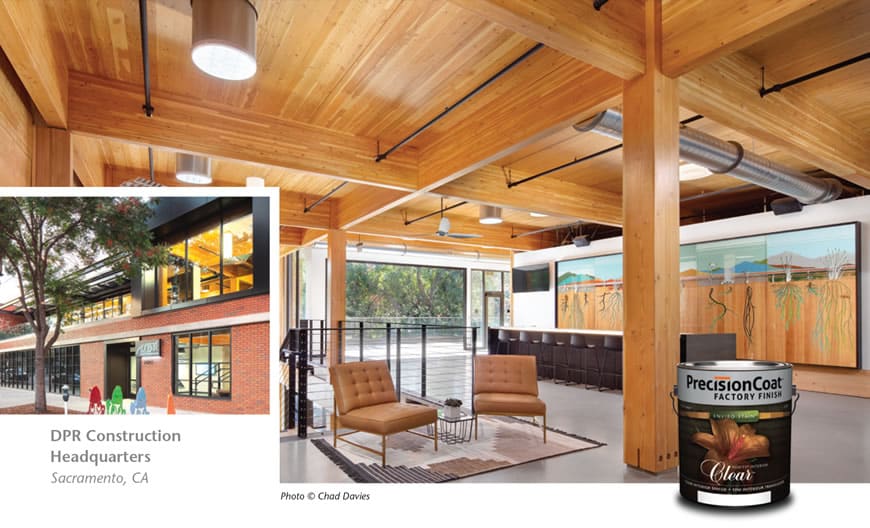 NATURALLY PERFECT® WOOD PROTECTION
DPR Construction in Sacramento pushed the envelope on sustainable design with a two-story headquarters building, which restored and expanded an existing 1940s building into a "Living Lab." The office building features a custom designed biophilic wall centerpiece with low maintenance, low energy, and cost effective wood features that create a sense of serenity in the timberenclosed workspace. The structure incorporates mass timber using glued laminated timber (Glulam) and cross laminated timber (CLT) panels, making it the first CLT structure in Sacramento. It's also the first shear wall (structural element used to resist lateral forces) application of CLT in California.
Sansin's water-borne, penetrating Precision Coat Purity Interior Clear was utilized to protect and beautify the engineered wood with an environmental profile that met DPR's exacting standards. One of the most environmentally sustainable buildings in the City of Trees, DPR's office is designed to meet LEED® Platinum and WELL™ Certification standards. It is also targeting Net Positive Energy (NPE) from the International Living Future Institute.
SHARE:
PRODUCTS USED IN THIS PROJECT
---