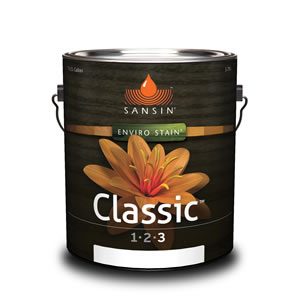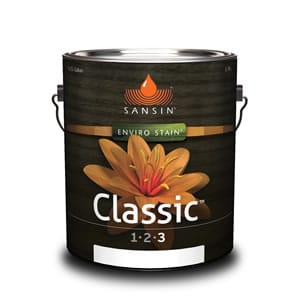 CLASSIC NATURALS TOPCOAT
Classic Naturals Topcoat: Highly water-repellent finish and maintenance coat.
Water-repellent finish and maintenance coat for Classic.
Sansin Classic Naturals Topcoat is a water-repellent top-coat formula designed as the final step of the Classic application system. May also be applied as a maintenance coat to existing Classic coatings to help ensure a water repellence on surfaces subject to more severe wetting.
Classic Topcoat delivers excellent water beading, is resistant to wear, and enhances the natural UV protection – and beauty – of your Sansin Classic finish. When applying as a maintenance coat, dilute Classic Top Coat with the Sansin Classic color of your choice before application. Consult a dealer or a Sansin customer service professional for details.
RELATED PRODUCTS: CLASSIC 1-2-3