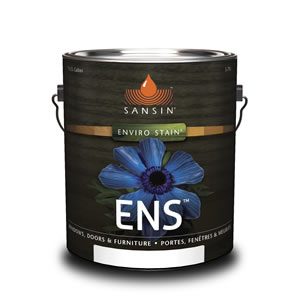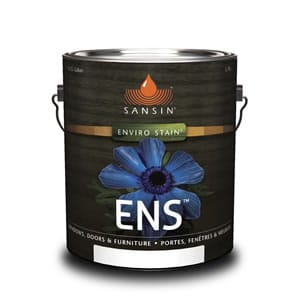 ENS NATURALS TOP COAT
Sansin ENS Naturals Top Coat: A clear natural wood tones top-coat.
A clear top-coat for natural wood tones.
Sansin ENS Naturals Top Coat is a durable top-coat system that can be applied to any Naturals wood-colored surface protected by ENS – from millwork, to siding, fencing and decks. ENS Naturals Top Coat is engineered as both a performance-enhancing top coat for ENS natural colors, and as a sustainable maintenance system.
ENS Naturals Top Coat is highly resistant to wear, doesn't discolor over time, and enhances the UV protection – and beauty – of your existing Sansin ENS naturals finish. Before application, ensure that the existing base coat has adequate pigmentation, especially when applying as a maintenance coat. Consult a dealer or a Sansin customer service professional for details.
RELATED PRODUCTS: ENS | ENS OPTIMUM CLEAR