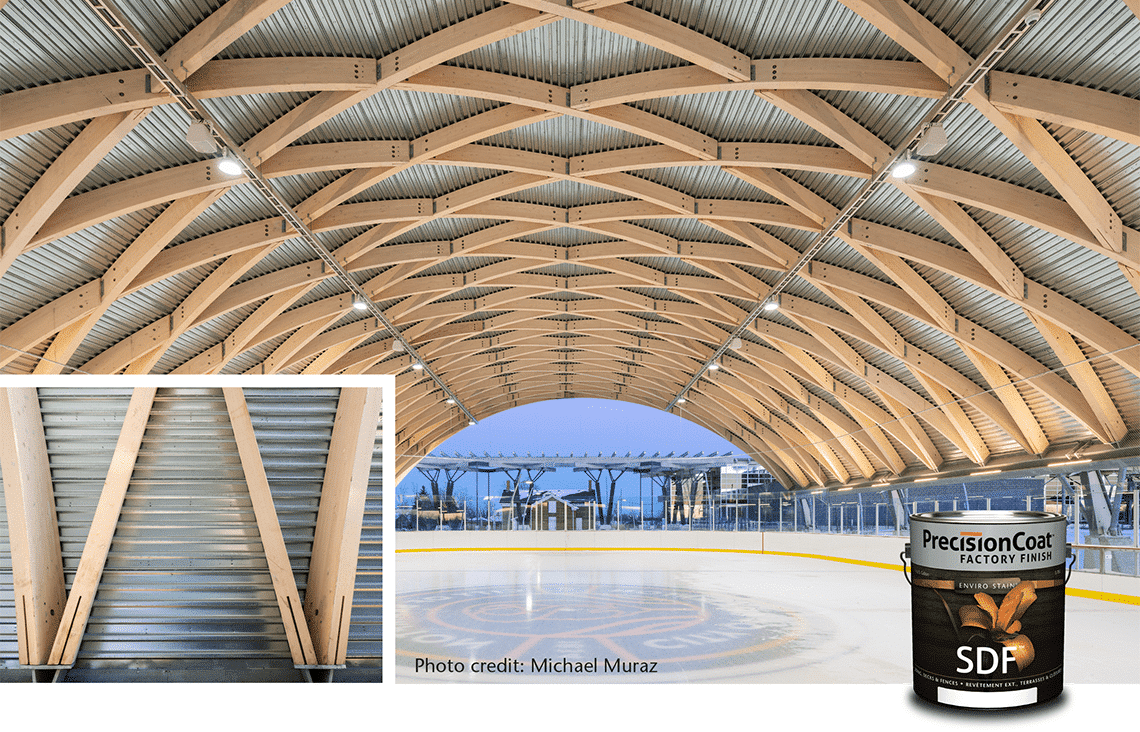 A highly anticipated covered outdoor rink at Gore Meadows Community Centre in Brampton, ON, was brought to life with the help of Sansin. The four-season structure is the first of its kind in the city. It hosts community events in the summer and ice skating in the winter. Designed by ZAS Architects + Interiors, the pavilion's grid-like structure – a modern take on a WWII aircraft hangar – features beautiful panels of curved Alaskan yellow cedar glulam, which were chosen for their strength, durability and natural beauty. The panels were factory coated with Precision Coat SDF in a custom color to bring out the beauty of the wood and provide the durability needed in this harsh climate. The glulam for the 8,600-square foot domed structure was supplied and coated by the Quebec-based lumber processor and distributor, Goodfellow.
SHARE:



PHOTO GALLERY
---
PRODUCTS USED IN THIS PROJECT
---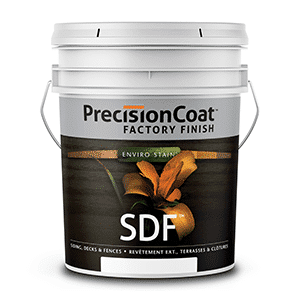 Precision Coat SDF
A penetrating one-coat finish for exterior wood.
Precision Coat SDF provides tough, effective protection for wood siding.