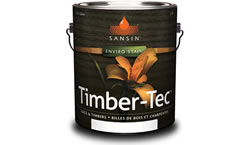 Timber-Tec
During construction, the Canada House logs were protected from UV, staining and discoloration with Sansin's Timber-Tec M-30. Timber-Tec M-30 is a concentrated, industrial strength protective treatment to combat discoloration and blue stain. Timber-Tec contains solids that penetrate well, creating dimensional stability and water repellency that.....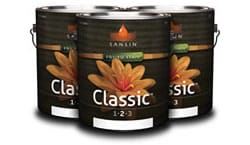 Classic
Sansin's Classic 1-2-3 system was chosen to protect and beautify the enormous logs on the exterior. This deep-penetrating wood finish provides the durability required, while allowing the natural character and beauty of the wood to shine through. Classic 1-2-3 is breathable, even after successive maintenance coats. For logs that can retain ...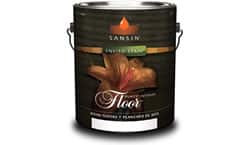 Purity Floor
Sansin's Classic and Purity Floor products were selected to bring both warmth and vibrancy to the enormous logs and high ceilings inside Canada House. Purity Floor is a gymnasium-grade modified water-borne urethane finish that is easy to apply, durable and chemical- and scratch-resistant. Purity Floor has a penetrating, ultra-clear formulation...