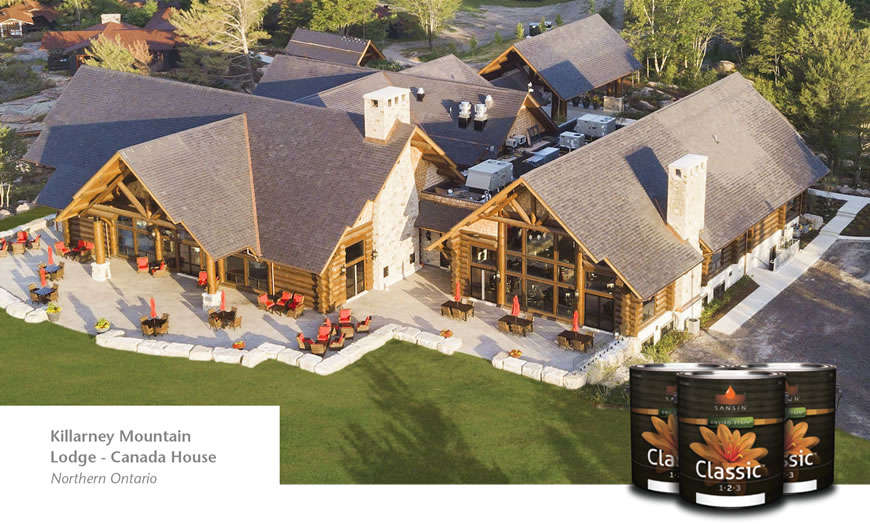 NATURALLY PERFECT® WOOD PROTECTION
In 2019 a massive new structure at Killarney Mountain Lodge was unveiled – a new convention center called Canada House. This stunning 34,000 square foot facility is currently the largest log conference center in the world. White pine logs were sourced from Quebec and Ontario, and Douglas Fir from British Columbia. During construction, the logs were protected from UV, staining and discoloration with Sansin's Timber-Tec M-30.
Canada House needed a sustainable finish that could provide the right aesthetics while being easily maintainable for years to come. Sansin Classic 1-2-3 was chosen to protect and beautify the enormous logs inside and out. Sansin's deep penetrating wood finish provides the durability required, while allowing the natural character and beauty of the wood to shine through.
SHARE:
PRODUCTS USED IN THIS PROJECT
---