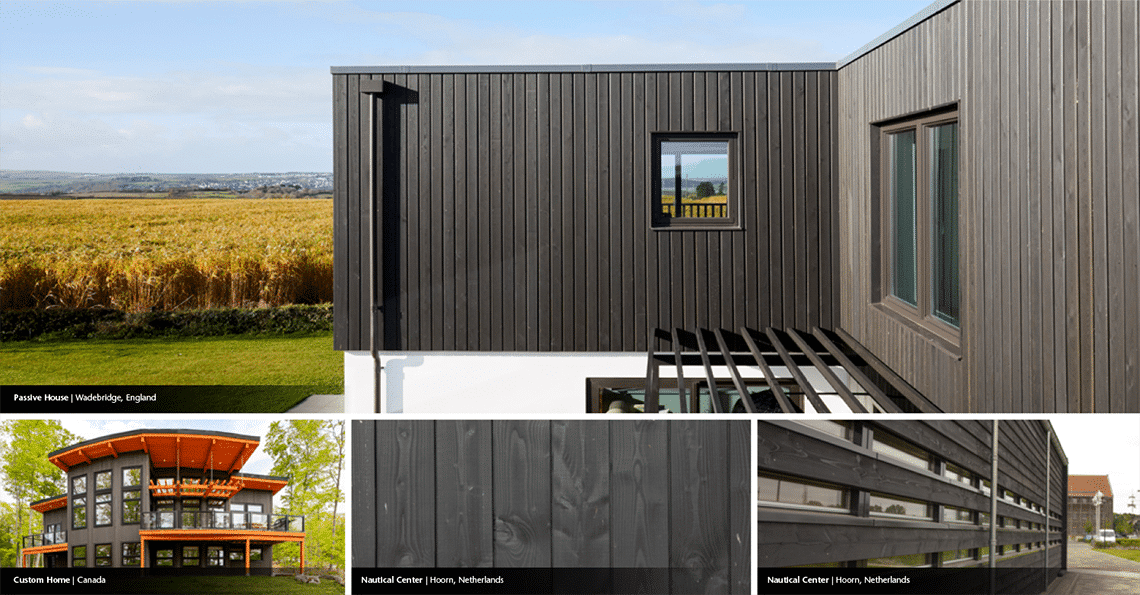 Onyx is a bold, beautiful color that lets the beauty of wood grain shine through.
Sansin released Onyx as its 2024 Color of the Year. Onyx is a bold, primary or complementary color with an inky hue and powerful presence. Onyx is a unique dark tone that is offered in a range of transparencies and exterior products, including SDF, Dec, and ENS. No matter the substrate used, Onyx performs boldly with every coat.
"Sansin is known for manufacturing finishes that are aesthetically pleasing, highly protective, and easy to maintain, but our real talent is doing all of that without covering up the beauty of the wood," explains Sjoerd Bos, Sansin's Managing Director. "Even the deep charcoal color of Onyx doesn't sacrifice what we all love most about building with wood – the beauty, personality and color impact of your specific wood type."
Onyx is available for formulation in many of Sansin's exterior products, including SDF, Dec, and ENS. Onyx can also be formulated for use in Sansin's Precision Coat line, which is designed for use in a factory finish setting. Onyx pairs well with most of the other colors in Sansin's line – from transparent finishes to a collection of solid hide colors.
To learn more about Sansin's 2024 Color of the Year, Onyx, go to: www.sansin.com/sansins-color-of-the-year-2024/
SHARE: